Back to Events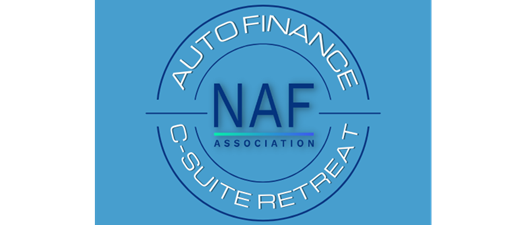 C-Suite Retreat
Exclusively for auto finance company CEOs, executives, and senior staff
Tuesday, September 10, 2024
to Thursday, September 12, 2024
Event Details
Event Overview
This inaugural C-Suite Retreat will be the industry's top event for auto finance company CEOs, executives, and senior staff to come together for candid conversations about the non-prime market. Attendees will exchange ideas, solve common challenges with their peers, and gain fresh insights from industry professionals.
Participants can expect to discuss cutting-edge practices, policies, initiatives, technologies, and more that are shaping the future of the auto finance industry. The topics are created by attendees with an agenda that features facilitated small group discussions and invaluable networking.
Who Should Attend
Lenders! Attendance is encouraged by CEOs, Presidents, C-Suite, and Senior Executive level staff. Representatives from all sales finance companies are welcome to register and attendance is limited to the first 25 registrants. Representatives from industry solution providers may register as sponsor attendees, and these spots are limited to five companies.
Top Reasons to Attend
Robust agenda created by conference attendees
Intimate environment designed to support valuable peer-to-peer dialogue
Relationship development opportunities with a community of like-minded individuals with shared interests and goals
Innovative roundtable with future-focused industry thought leaders and solution providers
Inspiration and motivation to set and achieve personal and professional goals
Optional golf or spa outings with other attendees to develop new relationships and deepen existing connections
A beautiful venue featuring onsite activities and amenities with a guest/spouse registration option available
Facilitator
Information coming soon!
Conference Venue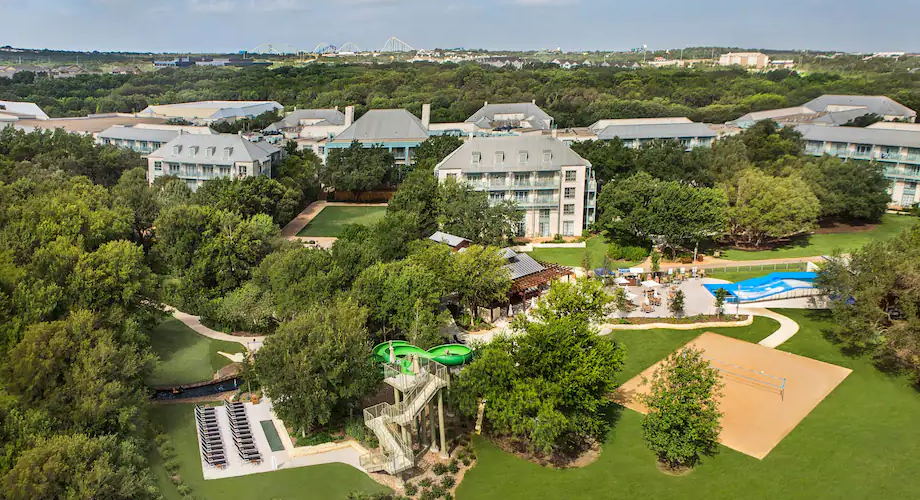 Hyatt Regency Hill Country Resort & Spa
9800 Hyatt Resort Drive, San Antonio, Texas, United States, 78251
This secluded Hill Country resort and spa offers exceptional amenities including a water park and golf club. Let the comfortable charm and rich history of authentic Texas hospitality provide you with a memorable experience.
A group rate of $283 per night and a reduced resort fee of $10 per night have been secured for this event.
Conference Registration Fees:
Early Bird Finance Company Member Registration: $995
Standard Finance Company Member Registration: $1,195
Early Bird Finance Company Non-Member Registration: $1,395
Standard Finance Company Non-Member Registration: $1,595
Guest Registration: $395
Early Bird rates are available until January 31, 2023.
Guest Registration includes the Tuesday welcome reception, the Wednesday reception and group dinner, and a choice of spa or golf.
To maintain an intimate environment that supports open and honest discussion, attendance is limited to 25 lenders and five vendors.
Interested in a sponsor registration? Contact us.
Cancellation Policy: Cancellation requests made in writing to inquire@nafassociation.com by 5:00 PM on July 10, 2024, will receive a full refund. Cancellations made after August 10, 2024, WILL NOT receive a refund, although substitutions will be accepted. There will be no refunds for "no-shows."
Tentative Agenda (subject to change
):
5:00 pm – 6:30 pm Welcome Reception
7:30 am – 12:30 pm Optional Golf/Spa Outing
1:00 pm – 2:00 pm Networking Luncheon
2:15 pm – 3:30 pm Welcome and Opening Session
3:30 pm – 3:45 pm Break
3:45 pm – 5:00 pm Innovation Roundtable
5:30 pm – 6:30 pm Reception
6:30 pm – 8:30 pm Group Dinner
8:00 am – 8:30 am Breakfast
8:30 am – 9:45 am Session I
9:45 am – 10:00am Break
10:00 am – 11:30 am Session II
11:30 am – 12:30 pm Luncheon
12:30 pm – 1:45 pm Session III
1:45 pm – 2:30 pm Closing Session